Village of Granton Wastewater Department
---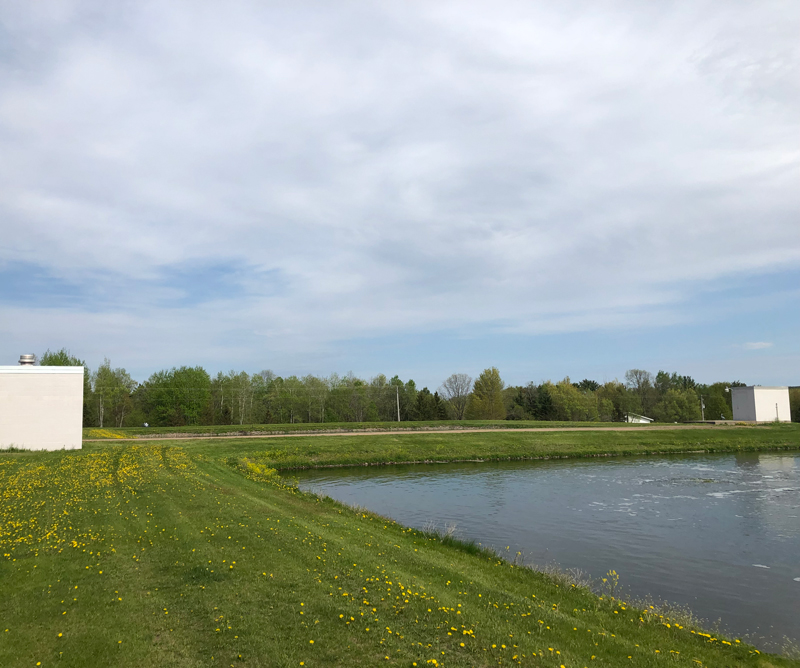 Department Head/Plant Operator: Josh Opelt (715) 238-7339

Department Operator: Jared Thomas (715) 238-7339

Granton'sWastewater Department is in charge of the daily operation of sanitary sewer services. Granton's wastewater flows to the one lift station operated by the Village. Grease clogs are treated at the lift station and a catch basket collects objects that should not have been flushed into the system. Wastewater is pumped to the Village's Aerated Lagoon. Here the wastewater travels through a series of ponds where bugs and organisms treat the wastewater. Several tests and treatments are performed to determine the status of the wastewater. Treated water, under DNR guidance, is then discharged into O'Neil Creek each spring and fall.
Simple Things You Can Do To Keep Sewer Rates Low
Do not flush items that cause back-ups, break equipment, or clog pumps. This adds to the costs of treating the water.
Do not flush wet wipes, tampons, or paper towels
Do not flush condoms, tampon applicators, toilet bowl cleaning wand heads, diapers, washcloths, towels and bathroom wipes.
Do not allow kitchen grease or oil to go down the drain. Grease clogs mains and clings to equipment.